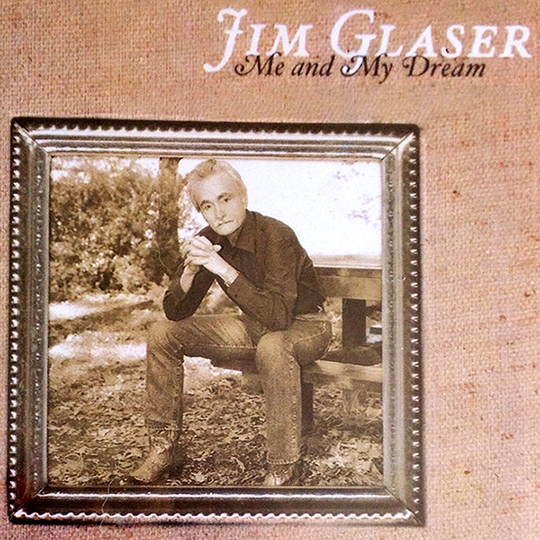 Me and My Dream
01. She's Free But She's Not Easy
02. If I Had You to Love Over Again
03. Mason-Dixon Line
04. Happy Hour Blues
05. Don't Say Love
06. I See His Love All Over You
07. United Airlines
08. When Will It Be My Turn
09. Who Were You Thinkin' Of
10. Georgia Sunshine
11. Hard Times
$9.99 (+ $3.98 S&H)
(Total: $13.97 each CD)
U.S. orders only please!
Want your CD(s) autographed?
Please read instructions at the bottom of this page!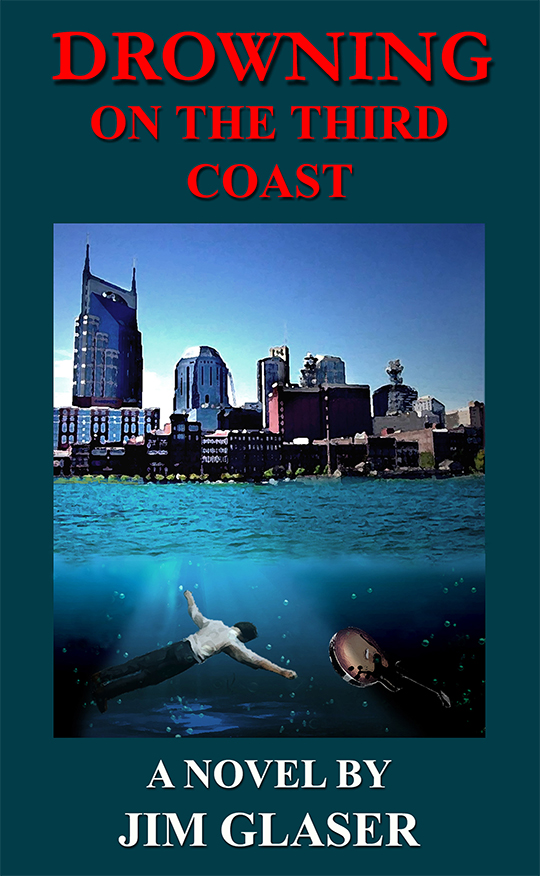 Drowning on the Third Coast
Jim Glaser's long musical heritage—over 50 years as a professional— gives him a rich and varied background from which to draw material for this book. As members of the Grand Ole Opry for fifteen years, Jim Glaser and his two brothers, Tompall and Chuck, won nearly every group award country music had to offer, including Billboard Magazine's award for being the Most Awarded Group in Country Music at that time. They toured with Marty Robbins for three years and it's Jim's tenor voice you hear on Marty's classic, "El Paso," and on many of the Western songs Marty recorded at that time. Jim and his brothers then toured with Johnny Cash, working such venues as New York's Carnegie Hall and Steel Pier in Atlantic City, NJ.
Glaser's first solo album, "The Man In The Mirror," was released in the early 1980s on the independent label, Noble Vision Records, and stayed on Billboard's Album chart for more than a year and a half. Six top-twenty singles were released from that album, including three top-tens and a number one Billboard's charts, "You're Getting To Me Again."
Jim wrote (with Jimmy Payne) the million-seller, "Woman, Woman," for Gary Pucket & the Union Gap. Glaser also wrote the Skeeter Davis hit, "What Does It Take," the Warner Mack hit, "Sittin' In An All Nite Cafe," and songs recorded by Hank Snow, Waylon Jennings, Bill Anderson, Connie Smith, etc.
Jim's fascination with the difficulties of making it in Country Music -- including the intense competition of securing recording contracts, struggling for chart positions, and millions of miles spent on the road -- was Jim's inspiration for this novel.
Purchase Drowning on the Third Coast novel for only $19.95
(+ $3.98 S&H)
(Total: $23.93 each book)
U.S. orders only please!
Want your books(s) autographed?
Please read instructions at the bottom of this page!
Autograph & Ordering Information
Want your Book(s) or CD(s) autographed?
If you're ordering through PayPal, after you've entered all of your information (Card number, name, address, etc.,) & before you click the "Pay Now" button, you'll see "Autograph Info," or "Auto Info." If you want me to autograph the book or CD, type in to whom you'd like it autographed.
Don't like PayPal???
Send your check or Money Order made out to:
Jim Glaser, and mail it to:
P.O. Box 11084
Murfreesboro, TN 37129

For 1 Book, send $23.93 ($19.95 for Book and $3.98 S&H)
For 2 Books, send $47.86 ($39.90 for 2 Books and $7.96 S&H)
And so on....
For 1 CD, send $13.97 ($9.99 for CD and $3.98 S&H)
For 2 CDs, send $27.94 ($19.98 for 2 CDs and $7.96)
And so on....
Be sure to include the address to which I'm to send your order, and Autograph info:
U.S. orders only!