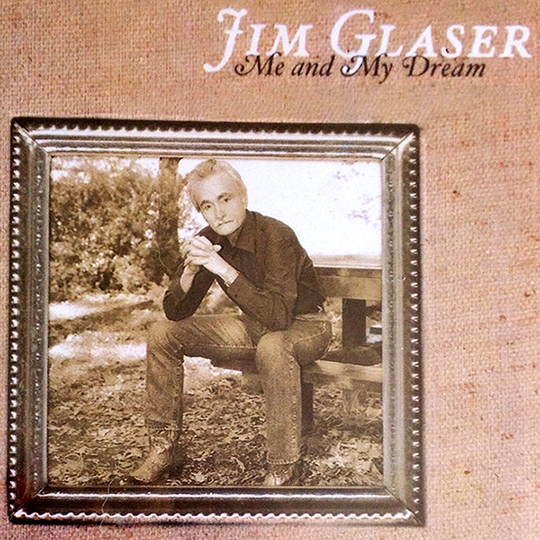 Me and My Dream
01. She's Free But She's Not Easy
02. If I Had You to Love Over Again
03. Mason-Dixon Line
04. Happy Hour Blues
05. Don't Say Love
06. I See His Love All Over You
07. United Airlines
08. When Will It Be My Turn
09. Who Were You Thinkin' Of
10. Georgia Sunshine
11. Hard Times
$9.99 (+ $3.98 S&H)
(Total: $13.97 each CD)
U.S. orders only please!
Want your CD(s) autographed?
Please read instructions at the bottom of this page!
Autograph & Ordering Information
Want your CD(s) autographed?
If you're ordering through PayPal, after you've entered all of your information (Card number, name, address, etc.,) & before you click the "Pay Now" button, you'll see "Autograph Info," or "Auto Info." If you want me to autograph the CD, type in to whom you'd like it autographed.
Don't like PayPal???
Send your check or Money Order made out to:
Jim Glaser, and mail it to:
P.O. Box 11084
Murfreesboro, TN 37129

For 1 CD, send $13.97 ($9.99 for CD and $3.98 S&H)
For 2 CDs, send $27.94 ($19.98 for 2 CDs and $7.96)
And so on....
Be sure to include the address to which I'm to send your order, and Autograph info:
U.S. orders only!